Can Bioidentical Hormone Replacement Therapy Help Maintain A Healthy Weight?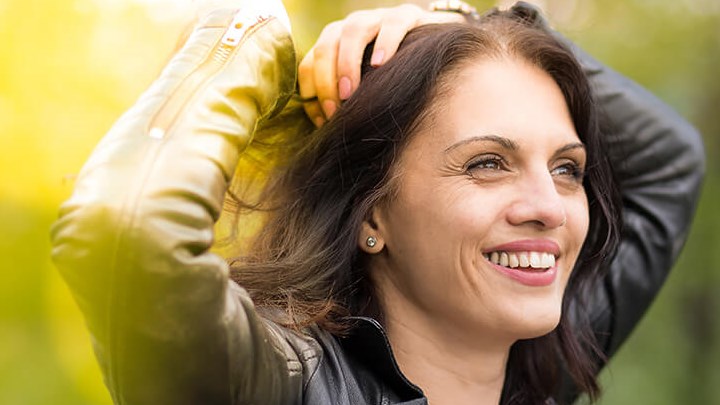 If you have struggled to lose weight or simply can't seem to maintain a stable weight, you are far from alone. Millions of men and women each year attempt to reach and maintain their weight loss goals unsuccessfully. For many of these people, however, it is not due to a lack of effort. Oftentimes, an underlying condition – such as hormonal imbalance – is contributing to a person's inability to lose weight. At Flawless Salon and Medical Spa near Butte, MT, certified providers Patience Peale and Erik Kinzer along with our caring team understand how frustrating it can be to put in months or years of hard work without ever getting the results you deserve. Read on to learn more about the connection between hormones and weight, and find out why BioTE hormone optimization may be the life-changing solution you've been searching for.
Why can't I lose weight?
Oftentimes, weight loss resistance is multifactorial, meaning there are several factors contributing to the problem. Some of the most common reasons why a patient may struggle to achieve and/or maintain his or her ideal weight include:
Age
Genetics
Stress or anxiety
Depression
Improper diet
Lack of physical activity
Certain medications
Underlying condition
Hormone imbalance
When it comes to hormones specifically, having unbalanced, elevated, or low levels of certain hormones can lead to a dramatic change in a patient's ability to gain or lose weight. For example, elevated cortisol levels and other side effects of chronic stress and anxiety lead many people to pack on extra pounds over time, while hormone fluctuations associated with andropause and menopause can also affect a patient's weight. With this in mind, many men and women turn to hormone optimization to rebalance their hormone levels and help them finally achieve a healthy, stable weight.
How does BioTE treatment for weight loss work?
BioTE is a bioidentical hormone replacement therapy (BHRT) medication designed to restore hormones to their normal physiologic levels, resulting in remarkable improvements across many symptoms of hormone imbalance, including weight gain. For patients whose primary concern is weight gain caused by hormone imbalance, BioTE BHRT may be fitting solution. Following a thorough evaluation, including blood work, our expert team will determine whether BioTE hormone optimization may be likely to help you reach your weight loss goals.
During your hormone optimization appointment at Flawless Salon and Medical Spa, you will relax in one of our private treatment rooms. A topical anesthetic will be applied to a small area on the skin's surface, after which time a tiny incision will be made. A custom-compounded BioTE pellet will then be inserted beneath the skin. Over the next several months, the BioTE pellet will release a constant, uniform dose of medication, providing you with rapid, reliable, and long-term relief from your symptoms.
Achieve your ideal weight and feel like yourself again with BioTE hormone optimization in Butte, MT
If you're certain that you've done everything possible in the gym and with your diet but still haven't been able to shed your excess weight, your hormones may be to blame. To learn more about the benefits of hormone optimization for weight loss and maintenance, call Flawless Salon and Medical Spa near Butte, MT to schedule your one-on-one consultation with certified nurse practitioners Patience Peale or Erik Kinzer.