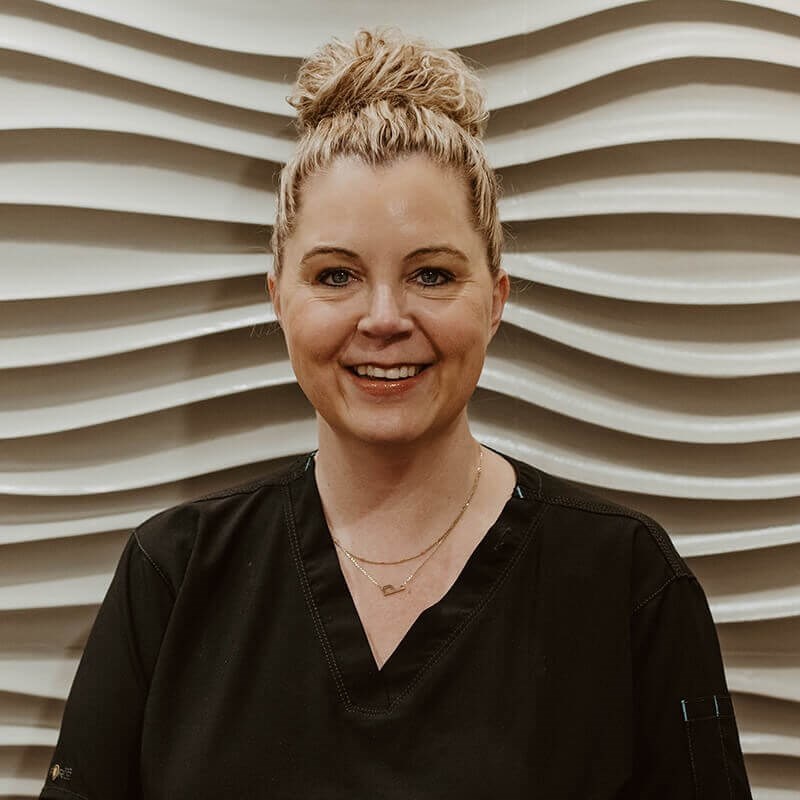 Helping patients feel flawless since the medical spa's opening in 2013, Patience Peale is the co-owner and a women's health care nurse practitioner at Flawless Salon and Medical Spa in Butte, MT. With a bachelor's degree in nursing from Montana Tech, a master's degree in healthcare administration from the University of Washington, and a master's degree in nursing from Frontier Nursing University, Patience is a well-rounded medical professional who focuses on high-quality care, beautiful results, and patient-centered relationships. Combining years of experience and education, Patience has become known in Butte, MT for her excellent laser technique and is a master at BeautiFill®, Harmony XL PRO, and Opus™ (Plasma) devices. Please schedule a complimentary consultation to learn more about ClearLift™, laser tattoo removal, or fat reduction.
Reviews
"Fabulous massage with Larry! I have seen him weekly now for prenatal massages towards the end of my pregnancy. He's the absolute best. Super respectful and listens to your needs/wants. I'm so glad he's here. Have also gotten nails done here -- takes a little long (1 hour each for mani/pedi), but good service. And have gotten Botox at their old location. A little pricey ($12/unit, I think), but no complaints. FYI: Address is inaccurate on yelp. The salon/spa is in the Copper King Hotel by the airport. Hours are 10a-7p M-F, 10-6 sat, 10-5 sun. Appointments recommended."
L.T.
Yelp
"This spa is exactly what I imagine and more. The girls were incredibly nice and awfully welcomed I think this is one of the best spas in Montana. Whoever owns this spa chefs kiss!!"
J.M.
Google
"I had the most amazing experience at Flawless when I treated myself to my very first facial. I love the new location at the hotel (which is gorgeous!) and Kylie was GREAT! She was very knowledgeable and highly skilled. I would recommend her to anyone!"
W.D.
Google
"Lindsey did an awesome job on my brow wax. She was really friendly. Convenient if you are staying at the Copper King!!"
B.A.
Google
"When me and my husband walked around some time in December I had my doubts because sadly I'm the past I have had quite some bad luck with spas for example I was at a Bozeman spa that actually had good rates but three days after I got my pedicure my feet turned red and the looked Unpresentable. After I have Been in flawless and it's amazing atmosphere I'm definitely coming here again although I do have some recommendations other then that flawless salon and medical spa is one of the best spas I've ever been to 5/5 would recommend."
E.Y.
Google