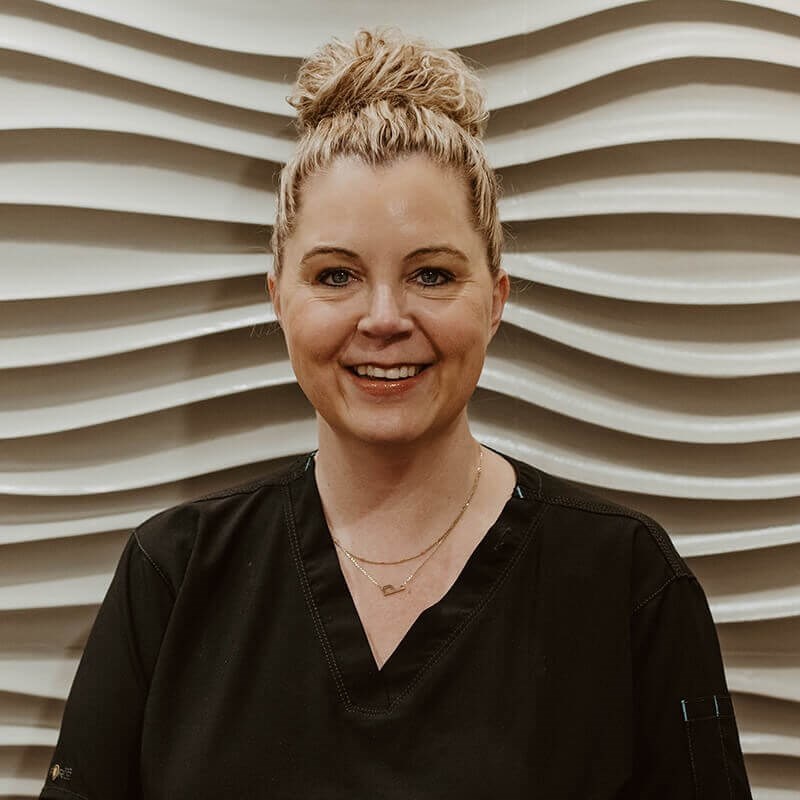 Helping patients feel flawless since the medical spa's opening in 2013, Patience Peale is the co-owner and a women's health care nurse practitioner at Flawless Salon and Medical Spa in Butte, MT. With a bachelor's degree in nursing from Montana Tech, a master's degree in healthcare administration from the University of Washington, and a master's degree in nursing from Frontier Nursing University, Patience is a well-rounded medical professional who focuses on high-quality care, beautiful results, and patient-centered relationships. Combining years of experience and education, Patience has become known in Butte, MT for her excellent laser technique and is a master at BeautiFill®, Harmony XL PRO, and Opus® (Plasma) devices. Please schedule a complimentary consultation to learn more about ClearLift™, laser tattoo removal, or fat reduction.
Reviews
"Patience and Erik are wonderful providers and very knowledgeable. They have gone above and beyond for me!! The staff is very pleasant and helpful and I would recommend Flawless to anyone!!"
A.S.
Google
"Ever since having kids, I've had horrible bladder leakage anytime I laugh, cough, sneeze, jump, etc. Since doing the three treatments of the Femilift Vaginal Rejuvenation procedure, that has completely stopped! Not only that, but it has helped with other feminine issues down there. So thankful for finding this!!! Would recommend for anybody with the same issues, it is truely LIFE CHANGING! It's also super quick, painless, and no downtime at all. I went back to work right after."
C.S.
Office Visit
"All of the girls there are amazing. The atmosphere is professional, clean, yet relaxing and laid back...everything I could hope for in a salon and spa. They are the very best in town at manicures and pedicures, trust me I've tried them all! And Patience is definitely the most knowledgeable in town about all things injectables and lasers!"
C.S.
Yelp
"I had the Beautifill liposuction and fat transfer done in March. I did the liposuction from my outer thighs and transferred to my breasts. I had it done on friday and was back to work on tuesday! The downtime was so minimal! And I'm SOOOO happy with my results, I would recommend it to anybody! You couldn't be in better hands either, Patience and Erik are amazing!!!"
Anonymous
Office Visit
"Patience is very professional. I have received several services by her such as Botox, testosterone pellets, femi lift, laser hair removal, and laser skin resurfacing! I would recommend her to anyone and everyone! She makes every service feel very comfortable!"
J.M.
Google
Related Posts